MOSAIC ADVOCATES FOR A STRONG ROLE FOR CO-CREATION IN THE HORIZON EUROPE MISSION-ORIENTED APPROACH
Latest Updates.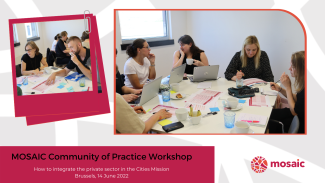 On Tuesday 14 June MOSAIC's partners organised the first Community of Practice workshop on how to integrate the private sector in the Cities Mission. The workshop was the first in a series of activities that MOSAIC experts will organise for the Community of Practice, giving them the opportunity to learn from MOSAIC pilot and replicator cities' experiences and help them in reaching their Cities Mission targets through inclusive co-creation processes.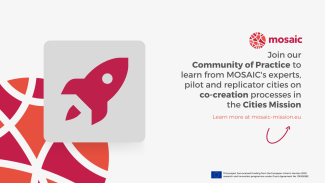 If your city wants to reach climate-neutrality through inclusive co-creation processes, apply to join the MOSAIC Community of Practice and attend our first workshop on 14th June in Brussels!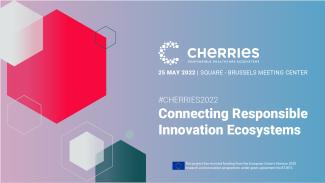 CHERRIES project will hold its conference 'Connecting Responsible Innovation Ecosystem' on 25 May in Brussels. Douglas Robinson, MOSAIC partner from LSIS Université Gustave Eiffel, will be discussing how targeted regional policies and co-creation activities can contribute to Horizon Europe cities mission.