MOSAIC Methodology
In an era where cities face increasing challenges related to climate change, sustainability and innovation, it is crucial to find effective ways to engage various stakeholders in the decision-making processes.
The MOSAIC Methodology provides a comprehensive framework for co-creating sustainable solutions in urban contexts, emphasising the importance of collaboration among the quadruple helix of actors – public sector, industry, academia, civil society. By combining their expertise and perspectives, the MOSAIC Methodology aims to foster inclusive and impactful solutions for cities.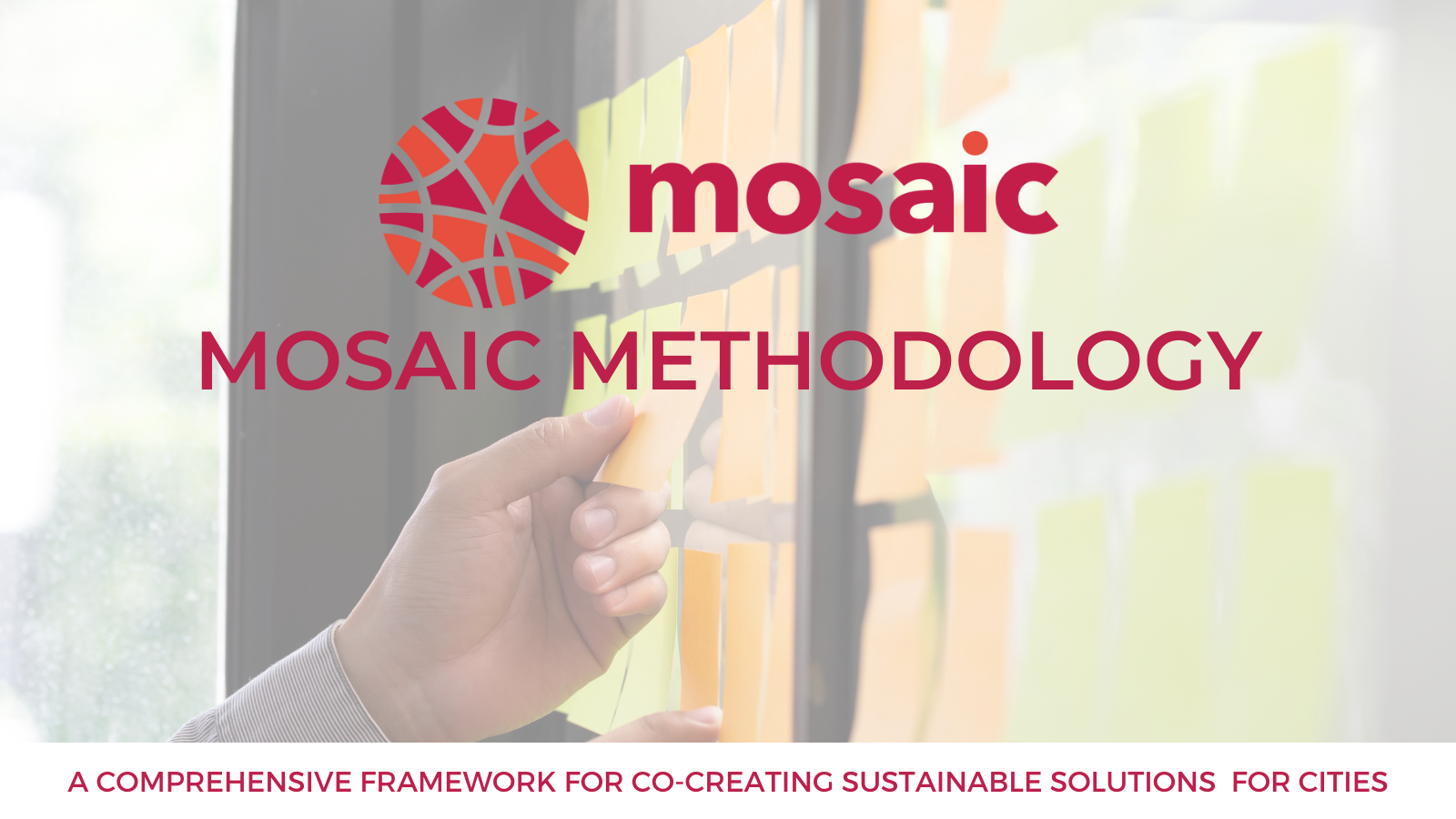 CO-CREATION FOR MOSAIC
This is a form of collaborative innovation, initiated by one or more members of the quadruple helix innovation ecosystem - a company, citizens or citizens group, research organisation or public agency. It involves contributors or co-creators from the other actors but above all from civil society to co-produce tangible outcomes, such as technologies, services or new organisational structures.
This methodology consists of three key phases. It is particularly fit for the identification of solutions by quadruple helix stakeholders and it is to be used in Open Innovation contexts where there is need for shared ideas that can help tackle big challenges in local contexts. The methodology is currently being used by two pilot cities – Gothenburg (SE) and Milan (IT), who are part of the Climate Neutral and Smart Cities Mission.
Learn more about the three phases: