100 CLIMATE-NEUTRAL EUROPEAN CITIES BY 2030
As part of its framework programme Horizon Europe, the European Commission has developed five missions with ambitious goals that will deliver concrete results by 2030. One of the missions, on climate-neutral and smart cities, will serve as the context in which the MOSAIC methodology will be tested in cities.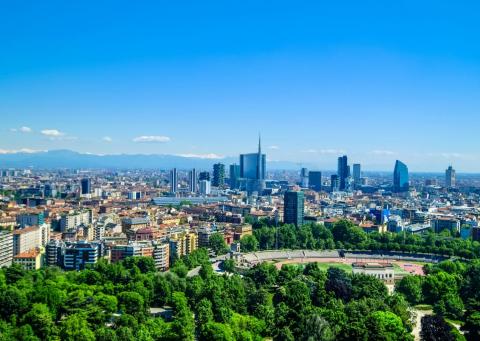 The Mission on Climate-Neutral and Smart Cities (Cities Mission) aims to deliver 100 climate-neutral and smart European cities by 2030, while paving the way for remaining European cities to become climate-neutral by 2050. It aims to create a bottom-up approach towards achieving climate-neutrality, supported by a Climate City Contract, which requires the participation of the entire local ecosystem and support from all governance levels.
The mission presents a unique and unprecedented approach to the goal of climate neutrality. This new demand-led approach brings together all key stakeholders within a city, as well as the respective national/regional governments and the European Commission to work towards the same goal. The Climate City Contract provides a novel tool to ensure that all key actors - local authorities, private sector, academia, citizens/civil society - will work together towards the same ambitious goal via a joint strategy. The multi-sectoral and multi-actor dimensions will be key for the mission's success.
The Cities Mission is therefore ideally placed to engage European citizens and stakeholders in the pressing global challenge of impending climate change, as it focuses strongly on the places where most Europeans live, work and move. While the overarching ambition of the mission relates to the issue of mitigating climate change, achieving success within this mission requires not only significant technological innovation but also a paradigm shift within the public sector, on local, regional, national and European levels, regarding the inclusion of the general public.
The Mission Implementation Plan, which describes the objectives, activities and process for the mission, was published in September 2021 when all five missions were launched.
Cities Mission implementation
The European Commission published the Mission Implementation Plan, which describes the objectives, activities and process for the mission, in September 2021. Shortly after this, a call for expressions of interest was opened, leading to the selection of 112 Mission Cities from across Europe in April 2021.
The NetZeroCities project has been funded by the European Commission to set up a Mission Platform, which will support the 112 cities in developing and implementing their Climate City Contracts. This support includes an online portal gathering a range of resources and knowledge related to the cities' journey towards climate neutrality, expertise support from within the NetZeroCities consortium, and hands-on support by 13 Climate Neutral City Advisors.
A first group of cities have in spring 2023 submitted their Climate City Contracts for review, with other cities planning to submit theirs in autumn 2023 and in 2024.