PHASE 1: CHALLENGE DEFINITION AND STAKEHOLDER MAPPING


Objectives of the phase
- To select the challenge for co-creation together with city representatives – based on the
priorities listed in their "Climate City Contracts".
- To get a deep understanding of the context around the chosen challenge (stakeholders to be involved, previous consultations/participatory activities if any, local context).
- To launch and promote a call for applications for Quadruple Helix (QH) stakeholders who are interested in getting involved in the co-creation process on the chosen challenge.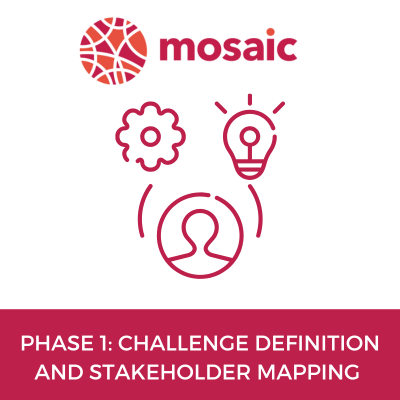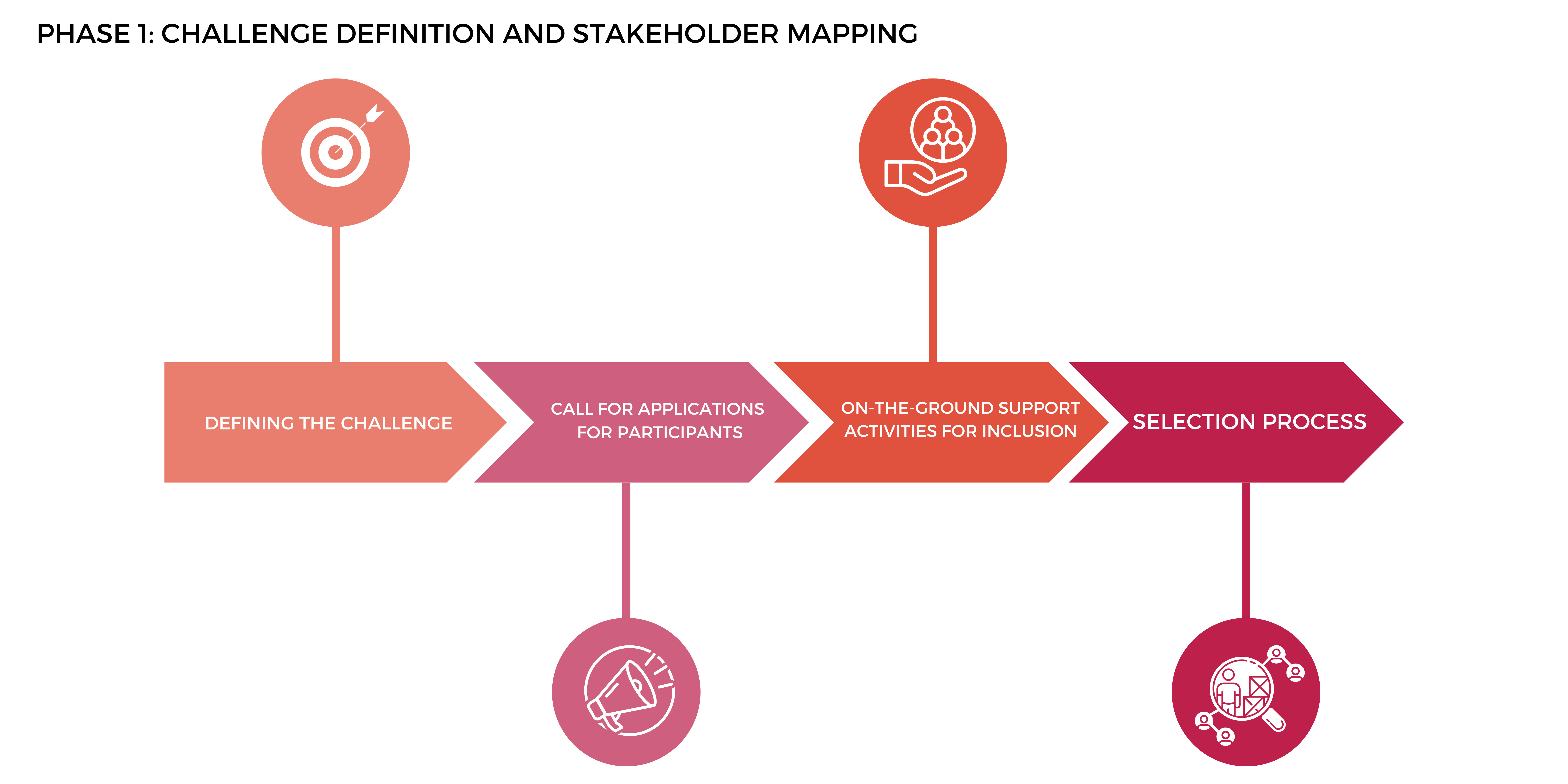 Process

1. Defining the challenge: through a series of online and in-person workshops with city representatives. The challenge should be related to the Climate Neutral and Smart Cities mission objectives and the City's Climate City Contract. It should be a challenge that concerns local QH stakeholders and it should be framed around a desired outcome, not a potential solution.
2. Call for applications for participants: preparation, publication and promotion of the call for participation for QH stakeholders (description of the challenge, who can apply, selection criteria, how to apply, timeline, fair reward requirements, etc.) The organisers should support the open call by actively reaching out to specific stakeholders and inviting them to get involved.
3. On-the-ground support activities for inclusion: additionally, on-the-ground support activities are carried out to facilitate the inclusion of stakeholders who may face barriers to participation. This includes identifying stakeholders who are unlikely to apply and conducting meetings to understand their views on the chosen challenge and the reasons behind their reluctance. Through these interactions, solutions and options are explored to encourage their participation and ensure their valuable inputs are included in the co-creation process.
4. Selection process: The goal is to ensure a balanced representation of stakeholder groups and areas of expertise among the selected participants. This diversity enhances the richness of perspectives and promotes cross-sector collaboration.