MOSAIC is organising the

event 'Co-creation in EU Missions'

in

Brussels on 21 and 22 November.
The event will bring together European Commission representatives, policy-makers, co-creation experts, as well as cities representatives to discuss the critical role of co-creation and explore its potential in tackling complex challenges, such as the EU Missions.
The two-days event will be also an opportunity to present the resources that MOSAIC is developing to support cities in starting their own co-creation processes and celebrate together the achievement and the work done in MOSAIC so far.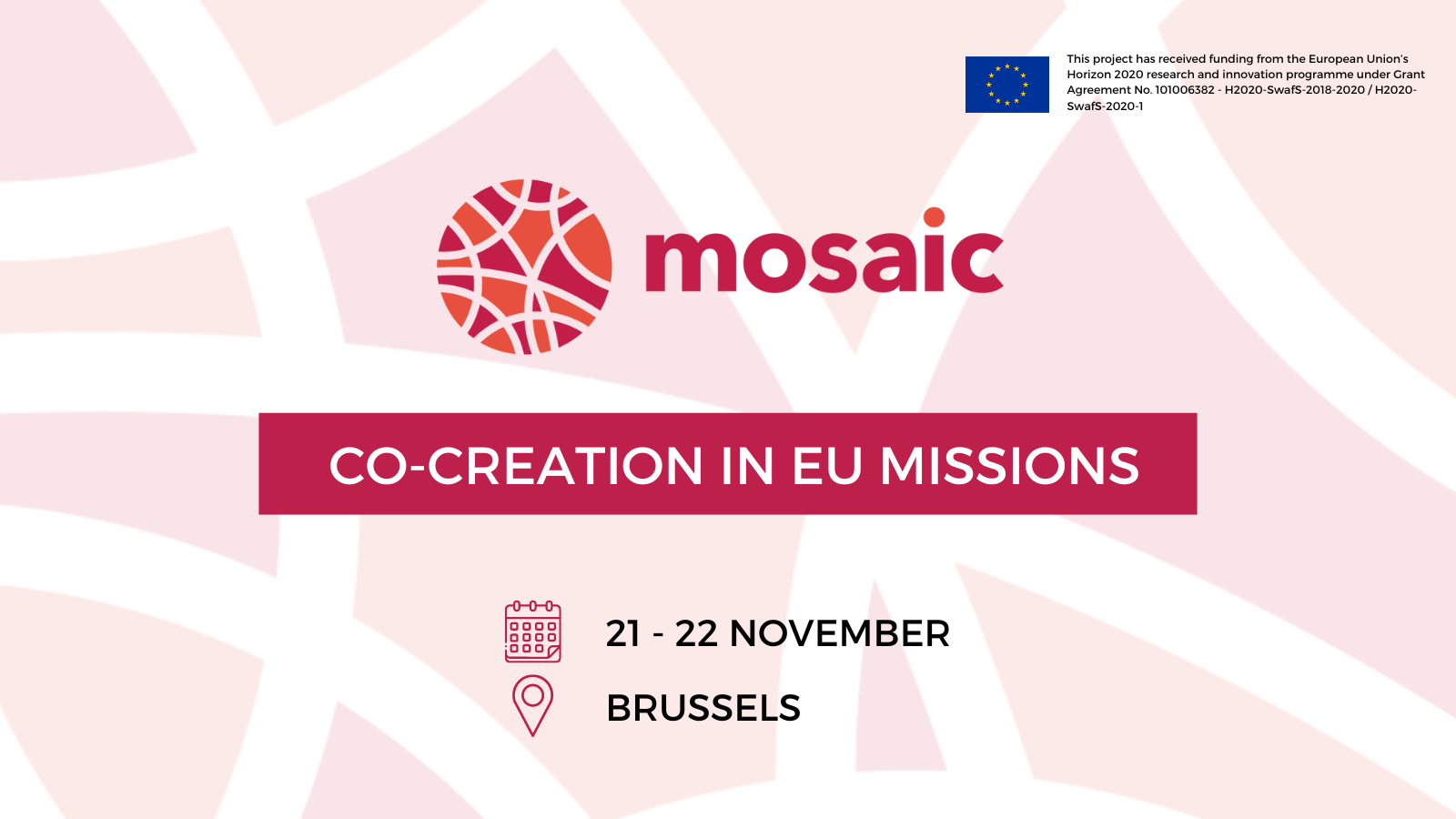 While the second day is restricted to the MOSAIC Community, we invite local and regional authorities' representatives, co-creation experts and researchers to join the interactive sessions on 21 November. The event will include a poster session to provide a forum for presenting and discussing work in progress, current and upcoming research on co-creation and stakeholder engagement.
The event will take in Cities Northern Netherlands EU Office, Rue de Trèves 59, 1000 Brussels, on Tuesday 21 November and Wednesday 22 November.
Please register to the event via this link.
For more details, please contact us here: MOSAIC@errin.eu